During the month of October AlteredPages.com is participating in a month-long blog hop with some amazing artists. Everyday you will find a new Halloween project on all of the blogs listed below. Each project must have stamping on it, be it digi or ink. There are prizes to win, be sure to check out all the rules HERE and information on the daily scavenger hunt is posted there! You must go HERE to find the item/s you are looking for the scavenger hunt.
Happy Day 8 from AlteredPages.com!! leslierahye here and I'm sharing with you a fun ATC created from the fun
seasonal stamps
.
G45 Halloween papers,
Book Papers
[available in a package of tear sheets from various pages of books], left over bits and pieces of sprayed card board and handmade flowers from a previous project! I finished off my spooky ATC with BLING!!! The eyes of my stack of skulls just screamed for some bling! I hope you enjoy my fun ATC! Be sure to check out the links to find the products I used and stop by the other fabulous stops on the hop!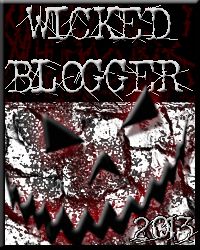 31 Days of Halloween 2013 Wicked Blog Roll
Terra | Black Dragon | Kapree | Shell | Kristy | Susan | Helen | Loren | Alison | Kelli
De Stempelwinkel | Monique | Karen | Airless Chambers | Jane | Jennifer | Emily | Lisa |

Lyneen


Wendy |

Altered Pages Art Sociates

|

leslierahye

| Delicious Doodles |

Roni

| Shoni | Jenn |
DominoART | Jessica | Sandy | Carolyn | Carla | Julia | Steph | Trisha | Brigitte | Lisa | Anna